Pool Table Room Sizes Guide by New Haven SOLO®
The Pool Table Movers in Hampton SOLO® Billiard Services have been providing expert pool table moving, installation, and repair services as a family-owned business since 40 years ago. We know how much your pool table means to you, and we treat it as if it were our own. Our customers always come first.
Contact us now to set up your appointment.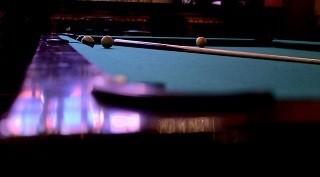 If you're thinking about buying a pool table or if you already have one in pieces and are looking for a professional pool table setup service.
Please consider the dimensions of the room where you want it installed.
You want to make sure that when you call our professional pool table movers you know the size of the table
For an 8 foot table for example pricing for service or repair will be set
The pool table installer arrives at the job and finds that an 8-foot table is really a 9-foot table
That could really complicate the job and in most cases will change the price of a moving job.
To determine the cost to move a pool table we need to know a few particulars.
We will ask a few questions so that our technicians are prepared for the job and the service can be accomplished in a timely fashion.
When working on a pool table recovering job, the industry norm is supplied, pre-cut billiard felt.
Pool table size is important for a successful job and it's super handy to know when checking the pool table room size in your home.
Pool table sizes listed along with the proper room dimension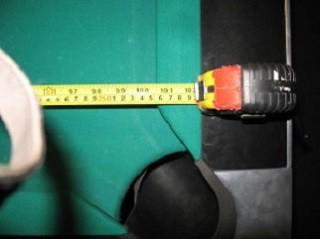 7′ x 3 ½' – 7 foot pool table needs roughly 17′ x 13½'
8′ x 4′ – 8 foot pool table needs roughly 18′ x 14′
9′ x 4 ½' – 9 foot pool table needs roughly 19′ X 14½'
Measure from tip of bumper to tip of bumper across the width of your pool table to find your table size.
You can find the pool table room size required by determining what size your pool table is.
This is especially important when calling for pricing, refelting or moving because this will change the pricing on both services.
Why it's important to know the pool table sizes to find out the proper pool table room size?
In our many years of experience, there have been quite a few professional pool table moves in which we have found out the room where the pool table was going to be set up in did not have adequate space to actually play the game.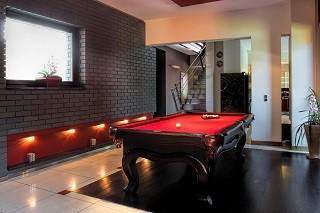 Consequently, we had to reschedule the appointment.
The complete moving process must always be handled by trained pool table movers.
Billiard tables are built in a piece by piece and the same process must be followed when taking care of the assembly.
Never try to move it in one piece, if a professional pool table mover will not relocate a pool table in one piece, why would you want to do it?
Do you have a pool table and want to get rid of it? Post it on our classifieds to sell a pool table totally free!